8 essential experience optimization tests
On average, less than 3% of all traffic coming to your website will convert to leads.
Lead generation is often one of the biggest priorities for marketers, but it can also be their biggest challenge. According to Klipfolio, an average of 2.4% of visitors make the jump to convert. So how can you boost this number?
Experimentation is the answer. Testing and discovering what works best to encourage your audience to engage is an essential part of building customer-centric, lead-generating digital experiences.
To help you get started turning passive visitors into qualified leads, we gathered 8 experience optimization test ideas from AB Tasty clients that you can use to boost conversions and drive better engagement with your audience.
Don't miss out on potential leads!
Download your copy of "The Lead Gen Playbook" now.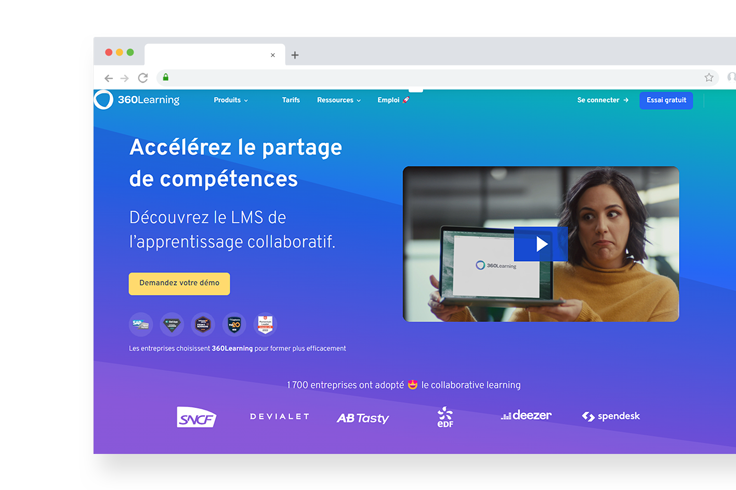 360Learning simplifies the navigation bar to better direct visitors
The team at 360Learning wanted to improve the user experience on their homepage to drive more leads. An A/B test was created for the main navigation bar where a simplified version competed against the original, busier version. The results? With fewer distractions, the simplified navigation bar lead to clicks on "Request a Demo" soaring by 60%.
Stop letting potential leads click away
Grab your copy of "The Lead Gen Playbook" and start testing today.